IT Support for Small Businesses That's Proactive, Not Reactive
Cybersecurity is our main concern. We take pride in knowing that business owners sleep better knowing that their data is always safe with us. By preventing most issues before they arise, we are not only mitigating the risk of downtime but we're also ensuring higher productivity for you and your staff. Our IT support services for small businesses include server support, workstation monitoring, network security, and dedicated helpdesk support. Ensuring business continuity should be a core value of any managed IT support services provider – know that we take your safety seriously.
IT Support: Is it something you need?
If you use technology in any facet of your business operations, you probably require support for your IT needs. MSPs will give you the technological tools your business needs to succeed. IT support services, Northern Rivers Area, NSW especially, is in high demand and here at Tech In Town, we are equipped to deal with any type of problem you might encounter. We develop relationships with companies such as Microsoft or Intel to get you competitive pricing on hardware and software.  Tech In Town is an official provider for these and other tech companies and we have dedicated contacts for you to speak directly to experienced staff, saving you valuable time and effort.  As one of the top tech support provider companies in Northern Rivers Area, NSW, Tech In Town's passionate and dedicated technicians will help your business get an advantage. A good IT company will make sure its staff keep up to date on the necessary qualifications and certifications they need to provide you with the highest level of support possible.
Managed IT Support: Northern NSW-based Technicians At Your Service
You always have the option to have an in-house IT team or hire a managed IT services provider in Northern Rivers Area, NSW. However, it all boils down to your needs! The most obvious reason is, of course, the cost. It's common knowledge that outsourcing your IT needs is always cost-effective. It costs more to pay an in-house IT engineer/technician than it is to hire an MSP. Additionally, no matter how qualified your in-house IT team is, there will be times that they might not be around due to unforeseen circumstances which could lead to downtime for your business. Having a backup team for IT support, Northern Rivers Area, NSW-based companies won't have to worry about downtime ever again. IT Services should evolve with technology, so be sure to be on top of your IT needs.
IT Support: Competitiveness, at half the cost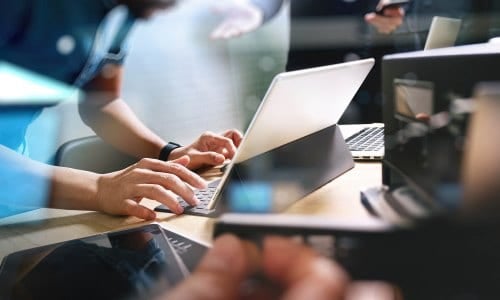 If you have a small business, staying competitive in the Northern Rivers Area, NSW might be one of your concerns. Not only is it likely that your competitors are utilizing managed IT support services in Northern Rivers Area, NSW, but also saving money in doing so. By getting access to the same services and support that other businesses in your industry have, you're leveling the playing field for your business to remain competitive. The best part? No long term contracts. If you're not happy with our service, we will release you from your contract immediately. No shock bills, no opt-out fees.
Pricing: Learning About IT Support Northern NSW Services
The pricing of IT support services in Northern Rivers Area, NSW may differ from the pricing in other areas. A lot of factors influence the pricing of IT services such as the package chosen, the services used, and the software and/or hardware provided. Again, this boils down to what YOU, as a company, needs.
If you're in Northern Rivers Area, NSW, it is probably advisable to get an IT company that is local to your area. Northern Rivers Area, NSW and Gold Coast offers a seemingly endless amount of options when it comes to managed IT services. Consulting with other business owners might give you an idea on what to expect but the most effective way to find out more about IT pricing is to get a quote from your prospective IT provider.
Here at Tech In Town, we provide a FREE services consultation for businesses struggling to meet their IT needs. Let us create the best package that's perfect for you! If you're not happy with our services, we give you your money back.
What Sets Tech In Town Apart from Other Northern River NSW IT support Providers?
Northen Rivers NSW is a place needing talented IT professionals. Unfortunately, good help is difficult to find! Businesses come and go, but only IT companies that have displayed great business practices can make it in the end. At Tech In Town, we take pride in our ransomware-proof backup system that enables us to always restore your data in the event of data loss.
Another thing that sets Tech In Town apart is our scalable and customisable services. Additionally, our dedication to providing superior quality service to a wide range of businesses, in various industries, lets us leverage state-of-the-art software to better cater to your needs. Tech In Town allows companies to outsource professional setup, routine maintenance, emergency assistance, and project development– all to keep your company competitive in today's digital business landscape.