Tech In Town – a managed IT service provider business in Northern NSW
As one of the best managed providers,we help businesses maintain better uptime rates by providing layers upon layers of proactive security measures. Let Tech In Town worry about your company's data security so you can focus on more important things like growing your business.
IT Security: As one of the best managed service Tech In Town's managed IT services will help protect your sensitive data against cyberattacks. Through continuous network monitoring, intrusion detection, patch/update management, and layers upon layers of security measures, Tech In Town's cybersecurity services will be sure to protect your sensitive data. Our team works through all aspects of software development along with cloud services.
IT Support: Customer support is the lifeblood of any managed IT services company. The competitive landscape makes it even more challenging for businesses to get the service they need, when they need it. Tech In Town's IT services company-wide IT management that puts YOU first. We have cloud services that can serve you better.
IT Strategy: Did you know that a good MSP will also help you develop a scalable IT strategy? Managed service provider will help you develop a blended IT strategy where outsourced services work hand-in-hand with your in-house IT department. You will get a strategic insight to minimize overhead costs while further accentuating your core strengths.  Visit our site contact us page to reach out to us.
Top Cloud Services based assistance to access your stuff anywhere, anytime
Most IT companies use cloud-based software development that allows your business to easily access your metrics in an efficient manner. Cloud-based services also allow you to scale the services that your company needs with the touch of a button. Focus on your business and let us take over your IT needs. Less hassle, more profit. Do read out privacy policy terms. Visit our site contact us page to reach out to us.
Ensure business continuity and protect your data with Tech In Town.
IT security is our number one priority. As a trusted managed IT service provider, we place layers upon layers of security measures to mitigate the risk of exposing your sensitive data to cybercriminals. All businesses are prone to cyber attacks. Tech In Town has also partnered with industry experts to ensure world-class network monitoring and security for your business. Visit our site contact us page to reach out to us.
Specialized IT solutions for your specific niche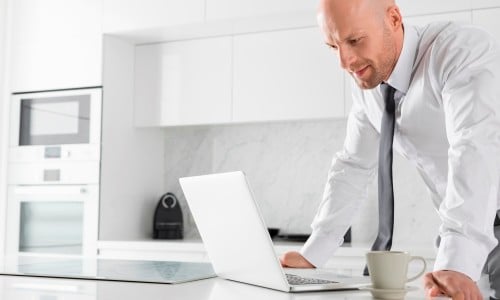 We recognize the importance of higher-levels of security when it comes to industries like healthcare, finance, and legal. These industries need robust IT security measures to ensure that sensitive public data are protected. Tech In Town's comprehensive IT security plans offer various types of IT security solutions that will not only protect you but also protect your client's data.
With the plethora of managed services providers, we understand that it can be overwhelming. However, keep in mind that a prospective managed services provider should be able to demonstrate a complete understanding of your needs. Ask for their credentials, case studies, and customer reviews to get a better understanding of their services. Last, but not least, all of your requirements should be noted in a written Service Level Agreement (SLA) so you can track adherence and take necessary action. Visit our site contact us page to reach out to us.
Pricing
Pricing for managed IT services vary. Pricing depends on the level of experience your prospective managed service provider has and it also depends on the types of services that you need. However, one common denominator is that managed IT service provider are cheaper compared to having an in-house IT team. That's a lot of savings.
Hiring an MSP will help you in the development and execution of your IT strategy which could reduce your IT spending by 30% to 40%. In these scenarios, companies will be able to save a substantial amount of money that they can use to invest in core business areas. As a rule of thumb, managed IT service provider try to save as much money as they can without compromising the quality of IT services.  In essence, managed services are especially advisable in industries that tend to have high IT spending as a percentage of revenue such as financials (12.7%) and media (5.3%). This benefit is not limited to large companies as smaller companies sometimes outspend larger companies in IT spending. Visit our site contact us page to reach out to us.
We stay ahead through proactive IT support, preventing issues before they arise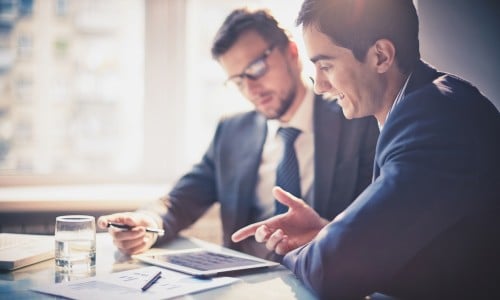 When it comes to IT support, businesses don't like to waste time. It's no surprise that companies in need of a network support specialist often look for managed services for a solution. With managed IT services, companies are able to operate without worrying about their IT needs. Tech In Town's proactive IT support team is trained on products and services relevant to whichever industry you may be in.  Managed helpdesk is often superior to on-site troubleshooting since:
Calls are finished faster and issues are more likely to be resolved the first time
Proven KPIs are used to ensure helpdesk service quality is always improving
Regular reporting lets you see trends at a glance, proving the service's value
Whether you are in legal, financial services, consulting services, law firm or any other area, we can help you
Get what you need, when you need it from one of the best agencies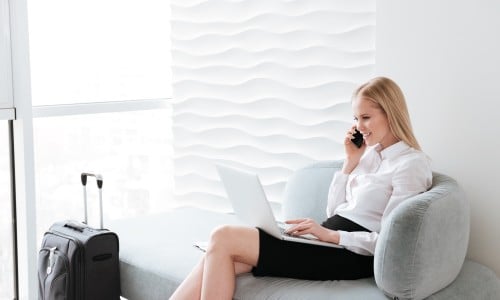 The best managed service contributor can promise you all sorts of things but few can provide you with scalable offers that fit whatever your company needs at the moment. Our packages are designed to cater to what YOU need rather than standardised packages that cost a fortune. Majority of IT support companies know that ensuring a customisable IT package is what the current business landscape needs. A great IT provider will offer you useful service updates on a regular basis and abides by your company's overall IT strategy to keep your services in check. Make sure you read our privacy policy.
Are shock bills or hidden fees common when you avail of IT services?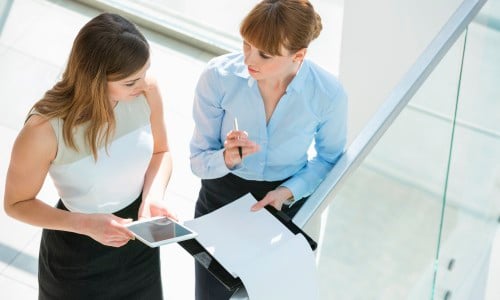 Absolutely not! If this happens to you with your current managed services provider, run!
The cost of managed services should be a fixed month-to-month basis. However, the cost of managed IT services may tend to grow little by little over time as your business grows. This basically means that as your business expands, your IT needs will expand with it.
To maximize cost-effectiveness and quality, maintain an open line with your MSP and discuss matters before deciding on additional services. When a service portfolio is already fully aligned to your needs, the chances that you need more services in the future is slim. However, if you feel that your costs are accelerating beyond what's healthy for your business, it's always possible to review your service package with your MSP. This is why MSP companies always promote proactive, open, and honest communication lines between the MSP and the client.
What can I do in the event of a service outage?
A Service Level Agreement (SLA) is a prime part of any managed services contract. The SLA sets the expectations for service accessibility. In general, a reputable provider will aim for 24/7/365 availability of critical infrastructure. We have structure cabling and long term network security support. Downtime in non-core services should produce no business disruption. Moreover, you don't need to search "managed service provider near me" because the majority of the restoration efforts will be done remotely. Visit our site contact us page to reach out to us.
If a service outage does take place, your enterprise does not have to do anything to remedy the situation. Getting everything back online and working as expected is the provider's duty. If downtime stretches beyond the confines of the SLA, providers will prorate future services or offer other compensation. If you are a small business looking for security services, we can provide free consultation about our business technology.
If a service outage is caused by external circumstances, such as a hacking attack, your provider will execute on your IT continuity plan. That means identifying the network vulnerability, closing it down as quickly as possible, and restoring both services and data to the most recent backup available.
Keep your peace of mind in the event of a security breach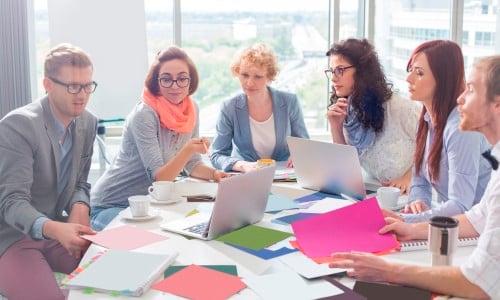 In the event of a security breach, call your managed service provider immediately. In an increasingly digitally-reliant world, a network breach can happen to anyone, anytime. It's just the reality of the modern world. Businesses, from SMEs to Fortune 500 companies, are always at risk. According to INC, 60% of small businesses targeted by hackers had no other choice but close after six months. Under these high-risk conditions, your managed services provider must work seamlessly to bolster your security. When you partner with us, we provide you the right infrastructure, digital technologies, recovery options, email support, proper system integration, services cloud and advanced network services.
What can you do to strengthen your security measures? Simple, hire an MSP. Hiring a managed IT services firm will allow you to significantly reduce the probability of breaches. MSPs provide critical IT infrastructure maintenance that bolster your IT security and keep your systems updated.
Providers can also offer you monitoring and proactive incident management for your internal resources, giving you an extra layer of protection. You should continue to ensure that your non-technical staff members understand their role in data security – human error can leave your business vulnerable.
If I have an in-house IT department, do I still need an MSP?
Tech In Town's flexible managed IT services should operate efficiently and effectively with you no matter your staffing strategy:
Strategic IT Stakeholders Only: Many companies have a C-level technology leader who sets direction and manages strategy even if there are few IT SMEs within the organization. This person is well-positioned to own the managed services relationship and report results to the Board.
Streamlined, Specialized Team: Some enterprises find that, though most of their needs are met through cloud services, they need experts to execute on core functions around their own products or services. Providers can communicate directly with your team or with a single point of contact.
No In-House IT Presence: Entrepreneurial startups and companies that want to pursue a bold strategy to control costs may have no in-house IT. With managed IT services, a provider does not need to be physically present, either. In this case, strategic updates are directed to a high-level stakeholder while another contact may receive day-to-day communications.
We take full responsibility for all IT-related issues – the bucks stops with us
One of the core advantages of Tech In Town 7's managed IT services is its ability to be accessed anytime and anywhere. Our platforms use cloud technology that can be used from virtually anywhere in the world. We have all rights reserved. As one of the top managed service consultant we will be able to ensure that your systems are up and running quickly, no matter what other operational or logistical challenges you might be facing. We take full responsibility for all of your IT-related issues. That's the Tech In Town guarantee.
You can view our technology services or toggle navigation to search across the website.
Our support managed technologies, cabling, communications, email, computer, cybersecurity and much more will give you the peace of mind.
Compliance? Audits? We can help!
Streamlining compliance is a core concern in a variety of industries. Most companies choose their compliance to be already in place before hiring managed services. We have the best employees. However, not all MSPs are able to cater to businesses belonging in compliance-centered industries.
Depending on a business' area of expertise, certified managed services providers should be able to guide you in training and provide you with the best practices in managing unique challenges presented by audits or certifications. We know the importance of good employees and we have the best.
If compliance is one of your company's main concerns, consider an MSP's location. IT services are already in the heart of compliance industry! Regardless of industry focus, any provider should be able to offer the high-level encryption demanded by the major global certifying organisations. Our employees are the best and they will help in every way possible.
Real-time data reporting to mitigate the risk of vital business decisions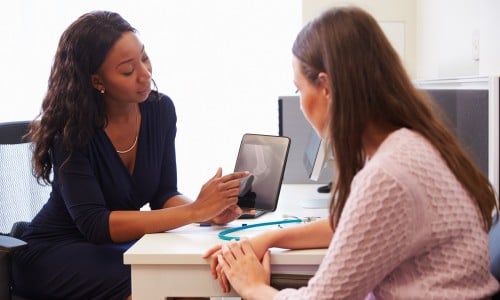 Not all managed services providers can offer you strategic insight; however, the best managed services providers often offer consulting services where an IT expert can provide input for your board or to other strategic stakeholders to ensure your enterprise goals are aligned with the right technology.
If you are considering the purchase of specific software for in-house implementation, such as an ERP or CRM suite, strategic advice from an objective expert can help. Providers may also be able to help with recruiting for technology roles, training, onboarding, and other issues.
All managed services brands are different, so discuss your needs with your IT partner. Contact us at our help desk anytime for more information.
Is it going to be difficult to adapt a managed IT services model?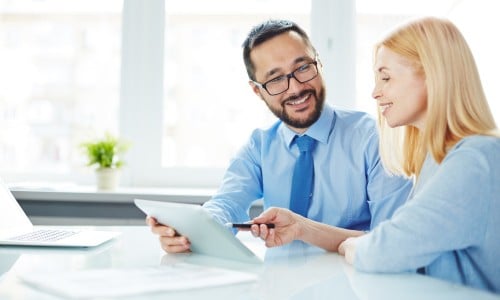 It all depends on the amount of data you have and the amount of services you are willing to have us manage. Initially, managed service providers will be conducting an initial meeting to find out the extent of your IT needs. Even if you never had any type of experience with an MSP before, it will be a straightforward process. The most important step is to outline your needs and expectations followed by developing an IT support strategy.
Many companies find that the vendor selection process is easier when the company already knows what they need and when they need it. However, don't be scared if you still don't know every IT service that you need – translating your requirements is our job!
Last but not least, any reputable provider should be willing to provide you with a written service agreement without any implied commitment on your part. Be sure to review this with your legal team, finance department, and any current form of IT department you have to get all the facts you need for an informed decision. Our company also specializes in disaster recovery. Whether you provide financial services or your company provide other support services, we can help you. Contact us at our help desk anytime for more information.